AutoTrade® Trading Service from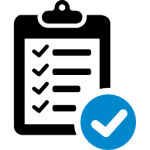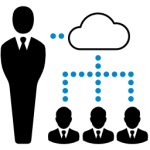 Mirror their trades Automatically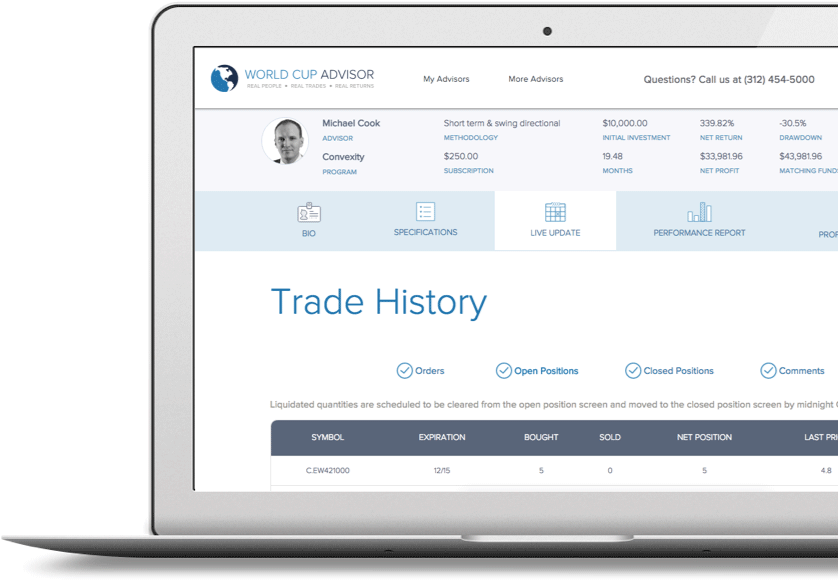 Talented professionals from around the world display their live futures and forex trading accounts in real time on WCA and allow subscribers to follow their activity. You can follow the trading of any WCA lead account automatically in your own account with World Cup Advisor AutoTrade® Trading Service.
All trades displayed on WorldCupAdvisor.com are actual trades in funded accounts. No hypothetical results. Details of every round-turn trade made in every available account are shown in the Performance section. Profit/loss in the Performance section is shown exclusive of commissions, fees, transaction and subscription costs.
Subscribers have access to a real-time display of activity in the lead account(s). Each display features separate screens for orders entered, open positions, closed positions and advisor commentary. When you're logged into a Live Update program, an instant message will appear on your screen a bell will ring, an email and if desired a text message will be send any time there is new activity.
Place orders Yourself or call your broker with instructions to mirror trades in the lead account You are following. Sign a Letter of Direction with WCA-authorized brokers, who follow the signals on their behalf automatically with World Cup AutoTrade® Trading Service. Subscriptions are sold on a month-to-month basis, no long-term commitments. With the AutoTrade® Trading Service, subscribers can manage their programs with a single phone call.
The variety of WCA accounts offers diversify across asset classes, trading products and strategies. Please note, however, that diversification in not necessarily available when trading a single program. A prospect should evaluate each specific program's specifications to determine whether or not that program is suitable to the individual based on that person's diversification requirements. Monthly subscriptions are sold separately for each program.
We try hard to identify traders we believe are capable of sustaining profitable performance on a net basis over time. Many of our advisors have posted top finishes in the prestigious World Cup Trading Championships®. We also feature accounts traded by noted system developers, authors, commentators and educators. The WCA live trading "incubator" is an active testing ground for new programs. Advisors compete with each other to earn customer subscription business.
It is important to remind you that trading futures and forex involves significant risk of loss and is not suitable for everyone. Following any of our lead accounts should be undertaken with risk capital only. Before investing, you should carefully consider your risk tolerance and suitability for this type of investment.